Harbour walk is one of the most enjoyable experiences and something that can be done all year and all around Iceland. What's more Icelandic than boats and piers.
Today was the perfect day for a harbor walk. Mild and set autumn weather, the sun peeking between clouds and the boats rocking slowly tied to the piers. Some boats have come to hibernate while others are ready to go fishing or on rescue operations.
There is an old legendary boat tied to the dock in Isafjordur Harbour and will probably never go fishing again. It was the first Icelandic coast guard vessel and later a fortunate fishing boat. It's name is Mary Julia.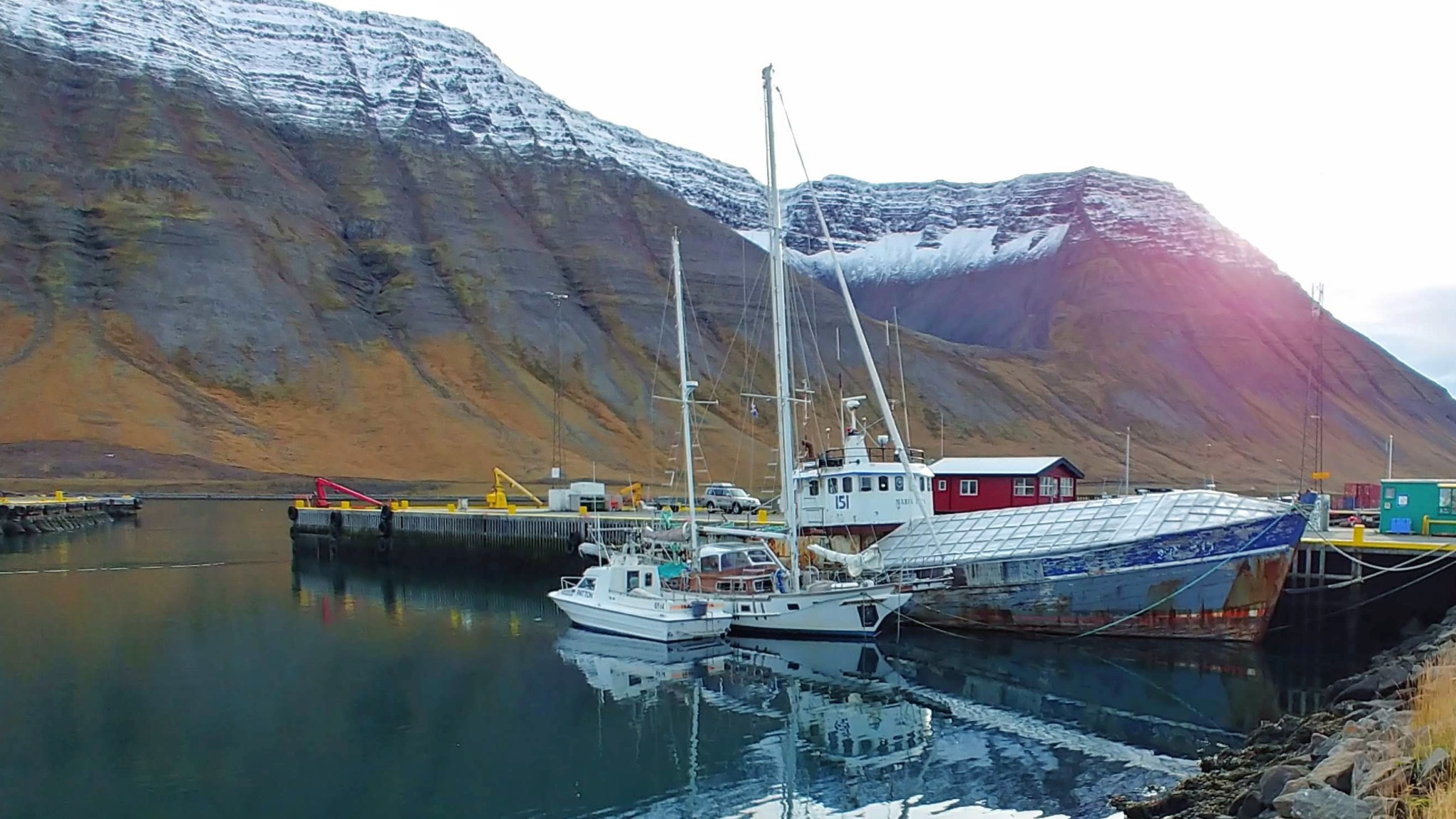 A few years ago, work was underway to repair the boat, protect it and use it for exhibitions, but this is not likely to be due to high costs. This is a resilient boat and maybe it will get a brand new role in the future.